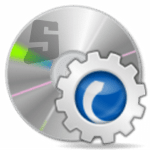 AutoRun Pro Enterprise
is a popular design tool for rapid creation of autorun for CDs and lectures are. This application is a simple design environment that offers you to everyone who allows a combination of text, images, video and audio CD and DVD autorun into place.
The AutoRun Pro Enterprise software capability that is designed for ordinary users, who does not want to spend time learning how to use a complicated design tool or use of a designer to work. This application allows you to design and edit a slide in PowerPoint software to do the same construction. All you have to do click, move the mouse and paste in the desired area and preview to achieve the desired results. With just a few clicks, you can create a home page, splash screen, an agreement form, a security form and an exit form as well as others to add unlimited number of pages. Pages can use transition effects such as shadow, fade in, fade out and many more are connected together. You can also create pages are very skillful. It works by adding buttons, images, text, links and many other things done.
Features AutoRun Pro Enterprise:
Print and display any registered document (TXT, DOC, HTML) via similar programs that automatically start
Print any document (such as TXT, DOC, HTML) via automatic start of the corresponding application
Integrated Web browser and internal commands.
Launch any application
send mail
Integrated Web browser and internal commands.
Slide show (Photo Gallery) with more than 100 different styles
Background sound
Create an executable file
Create Form Agreement
Request username and password or an Authentication Code
Publish project to new folder
Burn project to CD-R / CD-RW directly
Test without burning CD
Show information or confirm exit from leaving the app is already
Bitmap image format support, ICON, JPEG, EMF, WMF, GIF, PNG
Different page templates and objects
LCD screen and icons that can be displayed in the title bar
No need for programming knowledge
Zip File Password:
Soft98.ir